2022/04/28

Two Presentations on Digital Twins
---
ITG Nürnberg and CoolTech Rotterdam
We continued our research on converting the Intelligent Container to a Digital Twin and present updated results on two conferences:
21. ITG/GMA- Fachtagung Sensoren und Messsysteme 2022
10-11 May 2022, Nürnberg

Conference program
The first presentation focuses on the transformation from offline simulation to real-time models for prediction of product behaviour:
Digital twins for flexible linking of live sensor data with real-time models
For taking most advantage of real-time sensor data, data has to be processed by a single or even by a chain of models. Digital Twins (DTs) provide software platforms to perform the processing also in real-time in contrast to earlier simulation studies. The step from IoT to a full exploitation of DTs solutions entails new challenges, such as the transformation of models into an updateable format, but also new features, such as the easier and flexible linking of different models through a streaming platform. We discuss this key challenges and features based on our example application for remote monitoring of ocean fruit transportation.
CoolTech 2022: Smart Innovations for Global Cold Chain Logistics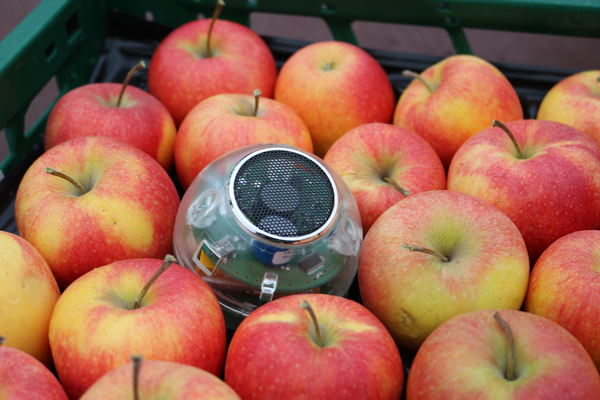 21-22 June 2022, Rotterdam

Conference program
The second presentation discusses how such models can be applied on trans-ocean transports of bananas from Central America to Europe by the Intelligent Container.
Digital twins for the cool chain
A digital twin should not just display the data, but rather provide analysis tools, such as future prediction for temperature and related product quality loss. The long-term effect of possible interventions, e.g. setpoint changes, can be tested in what-if scenarios. The digital twin also predicts 'hidden' quantities, which cannot be directly measured, e.g., a parameter for cooling efficiency in different pallet locations.